Ready to
Launch Your Legacy?
Learn what a Liberal Arts degree can do for you.
The College of the Liberal Arts is the place to find your place.
Unlimited options and unwavering support to prepare you for life and any career you choose.
It all starts here. 
Get to know some of our talented Liberal Arts students, alumni, and faculty members. These stories highlight the diverse backgrounds and accomplishments of our community and the impact they are making.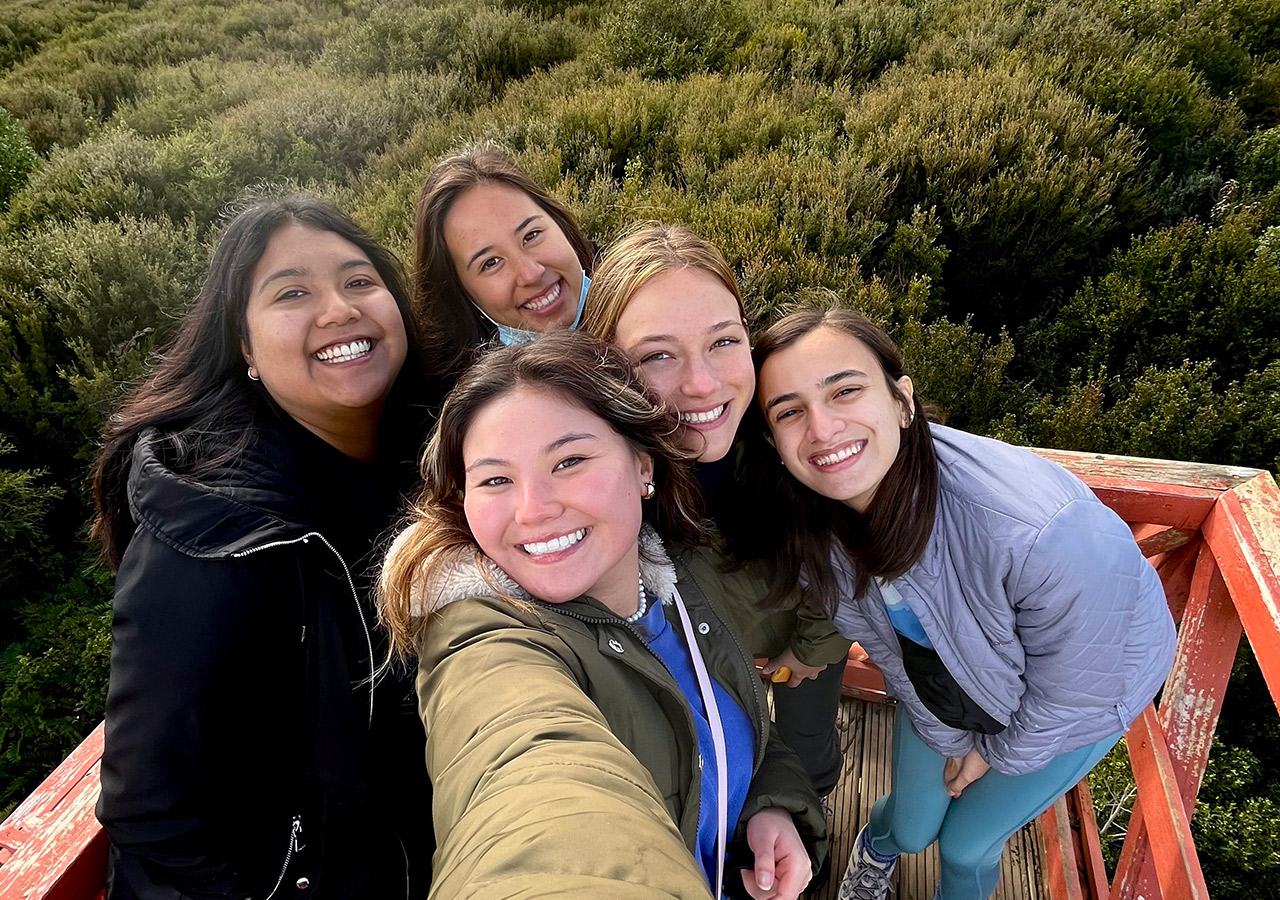 Luisina Kemanian-Leites spent her fall semester in Chile in a program focused on politics, social justice, and language. In addition to taking classes, the Paterno Fellow interned at a school working with students who were immigrants from vulnerable communities.
The College of the Liberal Arts is home to nearly 150 undergraduate majors, minors, integrated undergraduate-graduate degrees (IUGs), associate degrees, and certificates.
There is truly something for everyone.
Students in the humanities study how people process and document the human experience. Most majors in the humanities build widely transferable skills that employers appreciate and go on to be writers, counselors, event organizers, social media managers, fundraisers, travel bloggers, and more.
Explore humanities majors 
The social sciences examine the relationships between individuals and societies, as well as the development and operation of societies. The critical thinking, research, and analytical skills gained in a social science major help prepare graduates for diverse job titles, including economist, psychologist, political scientist, historian, postsecondary teacher, museum curator, and social worker. 
Explore social science majors
Intercultural communication, critical thinking and reasoning, cultural adaptability, information and trend analysis, and the other skills that drive the global economy, are in high demand today. Language graduates find jobs in tourism, international development, marketing, policy making, journalism, government, and more. 
Explore language majors
The College of the Liberal Arts hosts more than 200 events
throughout the year for students, alumni, faculty, staff, and the community.
Visit our events calendar to see the full list of upcoming events.
Below are the annual student events.
Undergraduate Graduation Rate
Undergraduate Courses
Per Semester