The College of the Liberal Arts is
the place to find Your Place
Unlimited options and unwavering support to prepare you for life and any career you choose. It all starts here. Launch your legacy with the College of the Liberal Arts.
Liberal Arts by the Numbers
students participating in out-of-classroom experiences
student body
(at University Park)
5/5 stars for overall campus climate in the 2022 Campus Pride LGBTQ-Friendly Campus Climate Index
The College of the Liberal Arts is home to nearly 150 undergraduate majors, minors, integrated undergraduate-graduate degrees (IUGs), associate degrees, and certificates.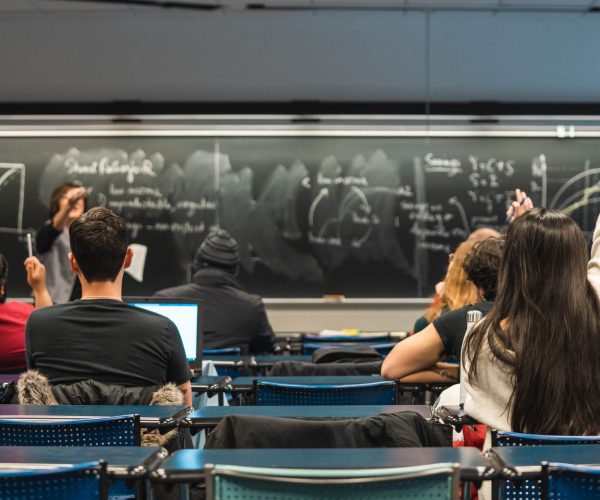 Major of the Month: German
Each month, we feature one of our forty-nine majors. Learn about the German major at Penn State and what our students and alumni are doing with their degrees.
Liberal Arts alumna Jaz Azari '06 German, International Politics is a multitalented professional with experiences in diplomacy, defense, and consulting roles with the U.S. government, military, and private sector firms, currently serving as a senior consultant at Guidehouse in Washington, D.C. Jaz was also recognized with the 2023 Outstanding Alumni Award from the Department of Germanic and Slavic Languages and Literatures. She joined Schreyer Honors College's Following the Gong podcast for its recent "Being the Hero of Your Own Story" episode to share her own career path and insights.
The German major and minor are concerned with the languages, literatures, arts, and politics of German-speaking communities in Europe and across the world (e.g., Pennsylvania Germans). In pursuing each of these areas, German studies intersects with the related fields of linguistics, literary studies, visual studies, and history, respectively. Our college offers both three bachelor of science degree options for the German major: Business, Engineering, and Applied German.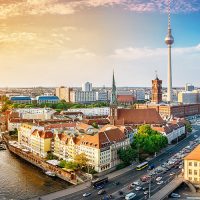 Out-of-Classroom Experience Spotlight
Experiencing German Language and Culture in Munich
Over spring break, nine Penn State students enrolled in GER 197 had the opportunity to travel to Munich, Germany, as part of the Experiencing German Language and Culture in Munich embedded program in the College of the Liberal Arts. For some of the students participating in this embedded course, it was their first time going abroad. During the trip, the students visited sites like the Allianz Arena, the Nymphenburg Palace, the Weihenstephan Brewery and they participated in an Austrian and German tradition of "Kaffee und Kuchen", or "Coffee and Cake."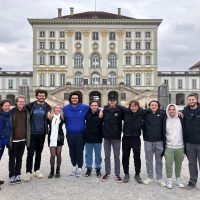 Out-of-Classroom Experience Spotlight
Education Abroad: Freiburg
Exchange program for spring or the academic year: On this program students enroll directly in courses at the University of Freiburg. Students must have reached junior standing and completed at least 5 semesters of German prior to the start of the program as all university courses will be taught in German (with the additional completion of GER 310 or GER 344 recommended, but not required). This is an ideal program for students majoring or minoring in German who want to take regular university courses with other German students in Freiburg.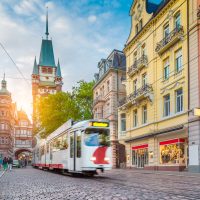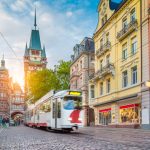 The College of the Liberal Arts is a community of people with a genuine interest in developing long-standing interpersonal relationships that help students succeed before and after they graduate. With this goal in mind, Liberal Arts Student Services connect students with the resources and opportunities they need to be successful. Our Student Services offices are all centrally located on the first floor of Sparks Building.
Academic Advising

 

Academic Scholarships

 

Career Enrichment Network

 

Chaiken Center for Student Success

 

Office of Equity, Inclusion, and Diversity

 

Paterno Fellows Program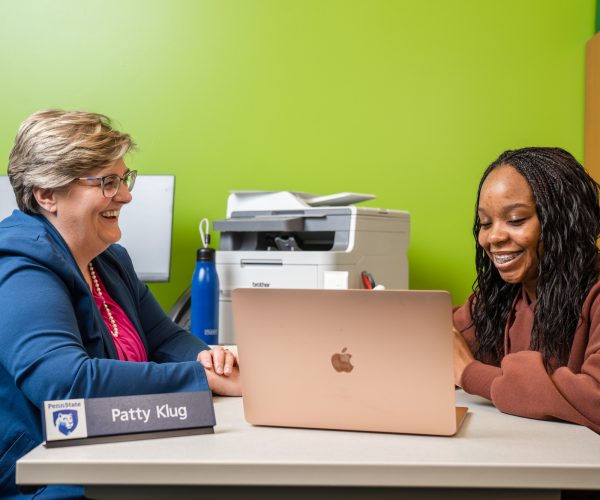 Learning outside the classroom is an important part of a Penn State Liberal Arts education. Participating in out-of-classroom experiences like internships, education abroad, and research can play an integral role in personal, academic, and career development, offering students the opportunity to set themselves apart.  
Our Career Enrichment Network offers a variety of professional development opportunities for students, including our Alumni Mentor Program, a Living Learning Community, and Liberal Arts Career Week. 
I credit the College of the Liberal Arts for aiding me in my internship endeavors by empowering my education and bolstering professional development. The Career Enrichment Network has been especially helpful.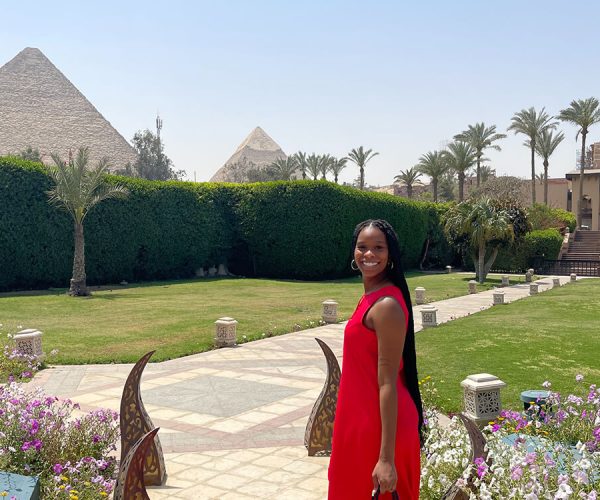 Have you already applied or been accepted to the College of the Liberal Arts? There are some next steps you should take, including applying for financial aid and academic scholarships and preparing for New Student Orientation. You can also read through our FAQs. 
Our college prepares students for life beyond the classroom and for whatever career paths they may choose—even if they haven't chosen a specific path just yet. We also want to make it easy for you to get the information you need. 
You can also read and watch our student stories on social media: