While your Liberal Arts education provides you with a great foundation to pursue a rewarding career path, an internship gives you the opportunity to apply those skills in a real-world context. With that in mind, below are some steps to using Career Enrichment Network resources to get your internship search off to a great start!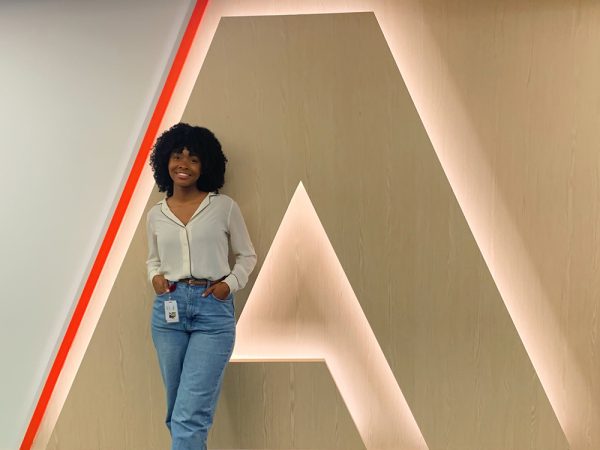 Step 1: Find an Internship
An internship is a professional learning experience that provides a meaningful, practical work experience related to a student's major or career goals.
Your first step is to meet with a career coach in the Career Enrichment Network. Please schedule through Nittany Lion Careers.
Next, discuss your interest in pursuing an internship with your academic adviser, who can help you figure out the best time to pursue it and how the credits line up with your specific degree requirements. Summer internships are typically more competitive, so be open to a fall or spring internship option.
From there, use Nittany Lion Careers to: 
complete your profile

 

upload a

résumé

(and even a cover letter) for review by a career coach

view upcoming events

 

search for internship and full-time opportunities. 

 
New positions are posted daily, so create a search agent to get notifications or check back often to see the latest postings. You can also use the platform to schedule a one-on-one appointment with a career coach in the Career Enrichment Network.  
Meanwhile, you should broaden your internship search by attending the many career fairs hosted by Penn State Career Services and sponsoring colleges throughout the year. In addition, the Career Enrichment Network offers a range of professional development events throughout the academic year, from employer information sessions to alumni networking events. And ask your academic adviser if there are department-specific resources or contacts you should be aware of, such as an internship coordinator who may be able to share suggestions for possible internship sites relevant to your major. 
Step 2: Secure the Internship
Once you've uploaded your résumé to Nittany Lion Careers and implemented any feedback, you can start applying for positions. Some companies require you to apply via their organization website, while others will have you apply directly through Nittany Lion Careers or an email to the recruiter. Please read the application instructions for each position carefully and ask a career coach if you're unsure about how to apply. In cases where you have to apply on the organization's website, you may also be asked to "apply" via your Nittany Lion Careers account. This is for tracking purposes and allows us to have a more productive conversation with the recruitment representative about your candidacy.
If you're contacted for an interview, please contact a career coach to notify them, ask any questions you may have about the interview process in general, and conduct a mock interview. Every organization's interview process will be different. Do you research and know the company and the position you are applying for.
Some internship opportunities require students to earn credit, while for others it's optional. Meet with your academic adviser to discuss your options.
Step 3: Fund the internship
 Once you've accepted an internship offer, you should apply for enrichment funding through the Career Enrichment Network. Awards are designed to help make the experience more affordable. Students with at least one Liberal Arts major can apply for funding to support virtual, remote, and/or face-to-face out-of-classroom experiences. The Chapel Executive Internship Program is a specific fund for Liberal Arts students completing a full-time, in-person internship in the business or private sector. This award provides $5,000 and can be applied for in the enrichment funding application.
Step 4: Tell us about the internship
Finally, be sure to tell us about your internship. By reporting your internship information, you are helping other Liberal Arts students explore available options for out-of-classroom experiences. 
MYTH: An internship has to be taken for credit. 
TRUTH: No majors within the College of the Liberal Arts require internship credits. An internship can be just as valuable without taking academic credits. If you are interested in academic internship credit or your internship site requires it, please discuss your options first with your academic adviser. 
MYTH: All internships happen in the summer semester. 
TRUTH: Internships are available all year round, in the spring or fall semester, part-time or full-time, in person or remote. Internship experiences can be very diverse to fit your needs and schedule. 
MYTH: All internships are unpaid. 
TRUTH: Many internships are now paid. This can be an hourly wage, a summer long salary, or a stipend. Whether paid or unpaid, all Liberal Arts students are invited to apply for Liberal Arts Enrichment Funds to help support their experiences. 
Connect with the Career Enrichment Network on social media: