Every year, thousands of Penn State students engage the world through academic programs, research, service, internships, and cultural immersion. In the College of the Liberal Arts, we believe that global experiences can play an integral role in personal, academic, and career development. International experiences offer students the opportunity to set themselves apart through intercultural competency, expanded resourcefulness, and experience navigating new contexts.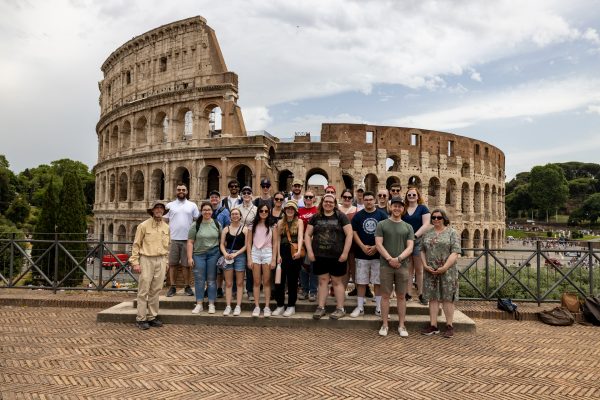 Types of Global Experiences
When you hear "education abroad" you may think of the traditional study abroad program that takes students to another country to live and learn for a semester. While that's an option that many students pursue, it's just one of several opportunities that take our students abroad throughout the year. Education abroad encompasses all global experiences—academic programs, research, service, and internships. Every year, hundreds of Liberal Arts students engage the world through these international experiences.
There are hundreds of study abroad programs—typically a semester in length—in which Liberal Arts students can participate. Our Student Services offices work to help students find programs, build their schedules abroad, and receive funding for the experience.
Liberal Arts faculty members offer a variety of education abroad programs during the summer semester. These programs typically include an international travel component that is a few weeks in length.
The College of the Liberal Arts offers short-term global opportunities through embedded courses. Embedded courses are Penn State courses taken on campus or online that include a short-term international travel component, typically during spring break or Maymester. Embedded courses are an excellent opportunity for students who are seeking a shorter, more affordable alternative to a traditional study abroad program. For many students, embedded courses serve as a great introduction to international learning that spark a desire to pursue additional global experiences in the future.
International Research and Internships​
International research and internships are great ways to gain the benefits of traveling abroad while also building a professional portfolio. Students can grow their global understanding and build a worldwide network.
Connect with the Career Enrichment Network on social media: