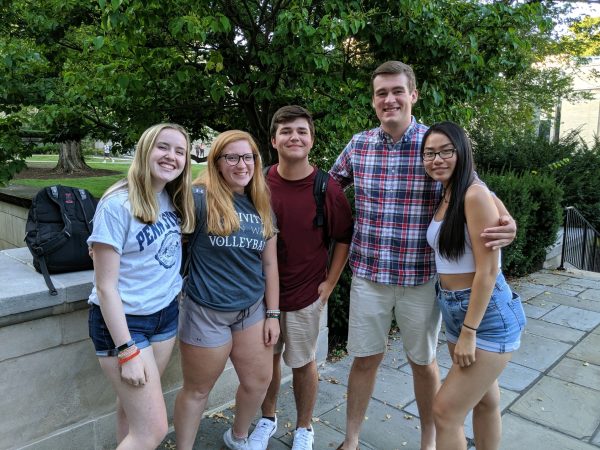 Right now, 5,300 undergraduate students and 870 graduate students are taking advantage of the unlimited options and unwavering support the College of the Liberal Arts offers. Our nearly 1,000 faculty members and Student Services staff are preparing students for life and any career they choose. It all starts here. Launch your legacy with the College of the Liberal Arts. 
Penn State accepts online applications through the MyPennState Application and the Common App. Visit the Undergraduate Admissions website to learn more. 
Review the basic requirements for two-year and four-year degrees, as well as the additional requirements for special programs.

 

View steps to apply.

 

Find out when you should apply and when you can expect a decision.

 

Learn about the review process and what happens after you submit your application to Penn State.

 

Compare your high school record with the academic credentials of our incoming first-year class and get a look at the University's enrollment statistics.

 
Fall and Summer Starting Semesters
In order to have the greatest chance of acceptance to your first choice of campus and major, be sure to submit a complete application (including all of the required supplemental materials) by the appropriate dates, as outlined below. 
| | | | | Deadline for Student Notification of Enrollment |
| --- | --- | --- | --- | --- |
| | | | | |
| | | | | |
| | | | | |
*With a few program exceptions 
The Graduate School at Penn State is one of the largest in the nation with more than 14,000 graduate students enrolled across the University. We take pride in being one of the largest graduate schools in the nation and in our exemplary faculty and high-quality degree programs, many of which are nationally ranked. 
Before applying to the Graduate School at Penn State, applicants are encouraged to first review the Graduate Bulletin and contact their graduate program of interest. Graduate admission decisions are made within individual departments. Please visit the graduate program's website for information about application deadlines and requirements for individual programs. Graduate programs set their own application deadlines and timeline for review. 
Visit the Graduate School's website to browse graduate programs, requirements for admission, and to check your application status.