The Graduate Alliance for Diversity and Inclusion (GADI) is a graduate student-led organization devoted to the principles of diversity and inclusion among graduate students in the College of the Liberal Arts at Penn State. GADI is a space for building community, sharing knowledge, and advocating for policies that promote diversity and inclusion for underrepresented students.
Receive announcements and a weekly newsletter with events.
Follow us on social media
Liberal Arts graduate students can get involved with one of GADI's four committees, attend events, and find resources and funding opportunities.
With advocacy from Dean Lang and under the supervision of Senior Associate Dean Bennett, the assistantship was created.
GADI met with Clarence Lang, who was the incoming dean of the College of the Liberal Arts at the time. At this meeting, graduate students expressed that GADI had been limited by members' capacity to conduct this service work in addition to their roles as students and graduate assistants; one student requested the college create a graduate assistantship to provide structural support for GADI's endeavors.
Intersections, an identity-based discussion group for graduate students experiencing both gender and racial marginalization, was formed. Inspired by
Women of Color Empowerment (WOCE)
, a discussion group for undergraduate women of color sponsored by Counseling and Psychological Services (CAPS) and the Multicultural Resource Center (MRC), Intersections formed from a desire to have a space for graduate students to discuss experiences of gender and racial marginalization. Intersections also formed with the intent to include non-womxn oppressed genders such as gender non-conforming individuals and transmen, who are often excluded from "women-only" spaces of empowerment.
Graduate students hosted two listening sessions within the college to determine the primary concerns and interests of their colleagues. Graduate students voiced the need for better community and cohesion among marginalized graduate students, climate surveys, pedagogical resources, and gender-inclusive bathrooms. GADI also formalized its mission statement and organizational structure and selected Scott Bennett, senior associate dean for research and graduate studies, as its adviser.
The Graduate Alliance for Diversity and Inclusion began after conversations between graduate students and graduate program directors. Graduate students sought to recruit more diverse graduate students within the college and develop programs, policies, and resources that would promote the inclusion and belonging of a diverse graduate student body. Many graduate students found that existing University resources were designed for either undergraduate students or faculty and therefore did not adequately serve their needs. Graduate students also envisioned stronger efforts when forming coalitions across departments.
The Department of Psychology's BRIDGE program
served as a model for what GADI might achieve on the college level.
GADI has four committees that determine the projects and direction of the alliance.  Graduate students interested in joining a committee should email gadi.cla.psu@gmail.com for meeting links and locations.
The Steering Committee provides procedural and organizational guidance. This includes coordinating a schedule of events, collaborating on the activities of other committees, and setting policies and priorities for the organization. The committee meets the first Tuesday of every month from 4:00–5:00 p.m. ET via Zoom.
The Social Committee focuses on community-building by providing social support, creating networking opportunities, and facilitating interpersonal connections amongst members. The committee meets the first Monday of every month from 6:00–7:00 p.m. ET via Zoom.
The Education and Training Committee focuses on knowledge-sharing by collecting and distributing information about diversity and inclusivity in the academy as well as by providing training opportunities and resources for students, faculty, and the public. The committee meets the first Thursday of every month from 5:00–6:00 p.m. ET via Zoom.
The Public Affairs Committee focuses on policy advocacy by communicating within the organization, identifying institutional resources, and coordinating outreach across campus and to surrounding communities. The committee meets in person one Thursday per month from 11:30 a.m.–12:30 p.m. ET.
Administrative Supervisor
Senior Associate Dean for Research and Graduate Studies
Distinguished Professor of Political Science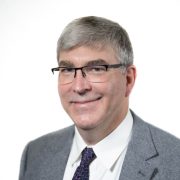 Education and Training Committee
Co-Head of the Education and Training Committee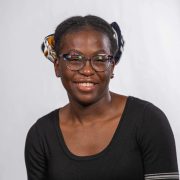 Co-Head of the Education and Training Committee
Co-Head of the Public Affairs Committee
Co-Head of the Education and Training Committee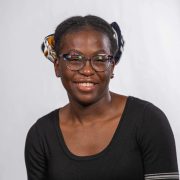 Email gadi.cla.psu@gmail.com to join a committee or to promote your own organization's events.
Email Emerson Todd to join the book group to discuss books written by authors from marginalized groups and about equity, inclusion, and diversity-related topics and experiences.
Email Sabrina Evans to join Intersections, a support group for students with both a gender and racial minority identity.
GADI has put together a booklet that provides resources for graduate students ranging from mental health and food insecurity to health insurance and accessibility. 
One of GADI's goals is to be a resource for graduate students looking to create more inclusive learning environments. Below is a compilation of resources that can serve as a first step on the journey towards a more inclusive classroom.
Teaching Materials
Each year, GADI holds two opportunities to recognize and fund graduate student efforts—in the fall, our Graduate Voices in Diversity and Inclusion Grant and in the spring, our Research and Service Awards. Read below to learn more!
The GVDI Grant opens every fall for proposals from graduate students who advance the recruitment, retention, and leadership training of graduates in the College of the Liberal Arts. The GADI Review Committee awards one $1,000 GVDI Grant, and three to five $500 GVDI Grants to proposals and assists in the planning, advertising, and execution of funded events and initiatives. Learn more about this year's proposal requirements and eligibility criteria.
Prior GVDI Grant Recipients/Initiatives
Ray Rosas, Lauren Barnes, and Shannon McClellan Brook
Initiative Title: "Graduate Community in Conversation: Negotiating the Norms of Academic Writing – A Series of Writing Workshops for Graduate Students from Historically Underrepresented Backgrounds"
Jules Wong
Initiative Title: "Roundtable on Challenging Transphobia in the Classroom"
Marisa Lytle, Alicia Vallorani, and Sara Soto
Initiative Title: "Diversifying the Graduate School Pipeline for Doctoral Programs in Psychology: The Next Gen Psych Scholars Program"
Yolanda Mackey and Courtney Murray
Initiative Title: "African American Diasporic Reading Group"
The 2023 deadline has passed. Check back in early 2024 for next year's deadline.
Every spring, GADI recognizes four graduate students for exemplary and exceptional work in the realm of diversity and inclusion. Two graduate students receive $250 each for research that pushes forward our knowledge about DEIB and the ability to make meaningful change for others, and another two graduates receive $250 each for their service to underrepresented and marginalized communities and systems. Self-nominations are welcome in addition to the nominations of others.
Prior GADI Research and Service Award Recipients
Sabrina Evans
In recognition of exemplary service promoting the values of diversity, equity, and inclusion in the Penn State community
Cynthia Ramos
In recognition of exemplary service promoting the values of diversity, equity, and inclusion in the Penn State community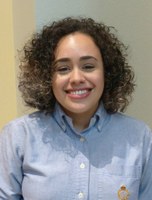 Lyana Sun Han Chang
"Narrativizing Undocumented Immigrant Status: Translanguaging Precarity"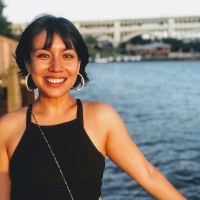 Flora Oswald
"Signaling Sizeism: An Assessment of Body Size-Based Threat and Safety Cues"
Miriam Gonzalez
In recognition of exemplary service promoting the values of diversity, equity, and inclusion in the Penn State community
Anna Zhou
In recognition of exemplary service promoting the values of diversity, equity, and inclusion in the Penn State community
Corrine Lajoie
In recognition of exemplary service promoting the values of diversity, equity, and inclusion in the Penn State community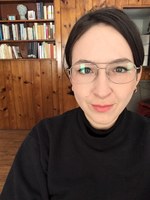 Wei Wei
In recognition of exemplary service promoting the values of diversity, equity, and inclusion in the Penn State community