Interviews play a critical role in the job application process, providing hiring managers and organizations with the opportunity to:
Interact with the candidate in person
Assess key skills and competencies that go beyond the requisite technical skills and background needed for the job
Assess fit of candidate for their team and organizational culture
Cross-reference information obtained from the candidate's application records, résumé, cover letter, etc.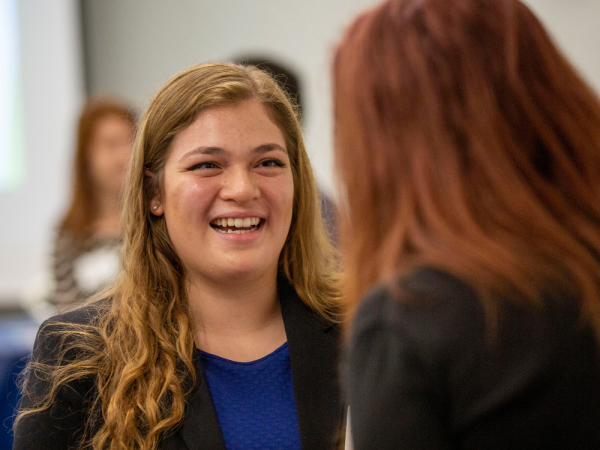 Before you interview with any company or organization, you should seek to learn as much as possible about its mission from its website, news stories, and social media. Why?
This research will allow you to speak authoritatively about the position and improve your overall interview performance.
Most employers allow applicants to ask questions, so that research will serve you well in asking good, relevant questions that set you apart from other candidates.
It'll allow you to learn more about the employer and better determine if they align with your professional aspirations.
There are several different types of interviews, among them behaviorally anchored interviews, situational interviews, technical interviews, and traditional interviews. Because employers often use a combination of these methods to obtain the information they need, learning about each one can help you prepare accordingly.
Behaviorally Anchored Interviews
Behavioral interviews focus on the past experiences of the candidates to access certain competencies, skills, behaviors, knowledge and abilities. The underlying assumption is that if candidates have effectively dealt with such a situation in the past, they are likely to do so in the future as well. So, you should clearly demonstrate your skills by providing detailed examples of your experiences, what you did, what the outcomes were, and what you learned from them.
To prepare, think broadly about the competencies employers may be likely to assess you on. Although there are a variety of competencies that employers can adopt for their interviews, here are some popular examples:
making decisions and initiating action
supporting and cooperating
presenting and communicating information
planning and organizing
adapting to and working under pressure
achieving goals and objectives
Situationally Based Interviews
These interviews assess job candidates on their problem-solving skills and how they would react in a specific work-related situation. Situational questions differ depending on the job, but a good strategy is to think about past experiences dealing with difficult situations regarding leadership, working in a team, making mistakes, etc.
To prepare, research the organization and job you are applying for thoroughly so that you can think about what the employer may consider key responsibilities for the position. Then, proactively think about possible situations you may have to deal with in relation to the job.
While these interviews are most often used in engineering, sciences, and IT roles, graduates of the College of the Liberal Arts may also experience them depending on the position. Technical interviews assess your specific knowledge in that field in order to gauge future job success.
Unlike other types of interviews, technical interviews lend themselves to preparation in the traditional sense. Treat these interviews like an exam, and keep practicing the material so you feel confident in communicating it to your interviewers.
While many employers have moved away from traditional interview questions, it's still a smart strategy to be prepared for them. Traditional interviews assess a candidate's interest and overall fit with the company and its culture. Often, these questions are used as rapport builders that lead to other types of interview styles.
When preparing for a traditional interview, think about how you would describe yourself and your professional goals to an employer—why you would like to work for them, where you see yourself in a few years, what your strengths and weaknesses are, etc. Be sure to align your responses to the requirements of the job and the overall company culture.
Connect with the Career Enrichment Network on social media: