Honors education signals your commitment to rigor and excellence in your academic study and in your life beyond. Graduating as an honors student can set you apart when applying for jobs or for graduate school. At Penn State, honors education is housed in the Schreyer Honors College. In the College of the Liberal Arts, the Paterno Fellows Program challenges students to take on additional out-of-classroom experiences such as internships, education abroad, ethical leadership, or community service projects.
All Liberal Arts students are eligible to aspire as Paterno Fellows in their first year. Those who meet the program's rigorous requirements will earn admission to Schreyer Honors College in their first or second year
Select departments in the college have their own honors programs as well. Learn more below.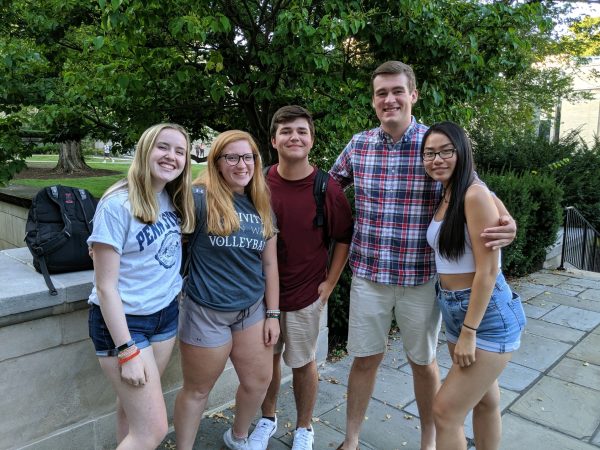 Honors Education Opportunities
The college's signature honors experience, the Paterno Fellows Program is available to both current and aspiring Schreyer Honors Scholars. The Paterno Fellows Program is an innovative program offered jointly by the College of the Liberal Arts and Schreyer Honors College that encourages students to challenge themselves academically and distinguish themselves in areas traditionally associated with the liberal arts: ethics, service, and leadership; excellence in communication; and intercultural awareness. As Liberal Arts students, Fellows are eligible to receive financial support to participate in enriching out-of-classroom experiences like internships, education abroad, and research.
The Department of Economics has a long tradition of providing specialized and individual instruction to its academically advanced students and those in related curricula to allow them the opportunity to develop their talents more fully through its honors program.
The Department of English provides the opportunity for accomplished and ambitious students to broaden and deepen their literary understanding, rhetorical skills, and creative potential through seminars and individual study in its honors program. Students take three honors seminars and write a senior honors thesis under faculty supervision.
Like all students in the College of the Liberal Arts, honors students work with professional advisers in their home department. In addition, honors students are assigned a faculty adviser who works with the student as a mentor and on the completion of their undergraduate thesis.