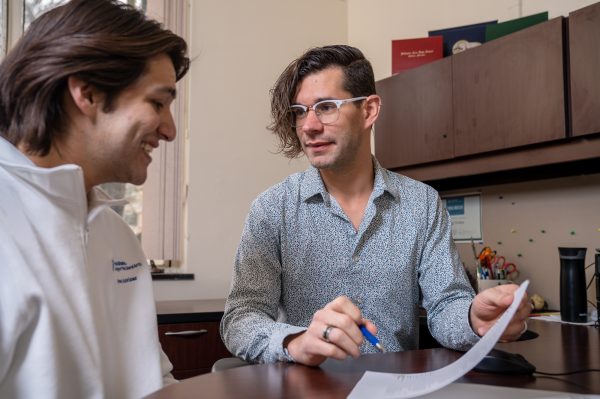 We're the college for students seeking unlimited options with unwavering support. Visiting the College of the Liberal Arts—whether in person or virtually—will give you an opportunity to learn more about our nearly fifty majors, out-of-classroom opportunities, and student support resources.
To get a glimpse at what it feels and looks like to be a Liberal Arts student, please schedule an on-campus meeting. If you are not able to visit in person, please schedule a virtual meeting.  
In addition to meeting with our recruitment team, you'll get to talk with a current Liberal Arts student who can give you their perspective on academics, out-of-classroom opportunities, and student life in the College of the Liberal Arts. 
Liberal Arts Virtual Tour
With more than 150 degree options, the College of the Liberal Arts casts a wide physical footprint throughout Penn State University Park. Collectively, these buildings serve as proud reminders of Penn State's past, while continuing to serve the evolving needs of the college.
Step into a Liberal Arts Classroom
Ready to 'spark' your interest in the liberal arts? Join our Sparks Seminars on select dates. Our renowned faculty will give you a taste of our most popular classes. Attending a Sparks Seminar not only provides a unique way to discover some of the courses and majors we offer, but it also serves as a great opportunity to connect with our faculty and other prospective and accepted students. We hope you can join us! 
Check back in the fall for upcoming seminars!
Attend an Accepted Students Program
Accepted Student Programs are hosted by the Undergraduate Admissions Office and the College of the Liberal Arts at Penn State University Park. With a variety of programs available during the week and on Saturdays, you have many options to learn more about the next steps in the admissions process, connect with current Penn State students, explore academic opportunities specific to your major, and experience life as a Penn Stater. 
As you begin your Penn State journey, we would like to connect you with some of our alumni. Liberal Arts alumni are well-versed in how our college can prepare students for successful careers in a variety of different industries, including consulting, law, marketing, nonprofits, policy, sports, and more. Many of you may have the same aspirations our alumni once had as high school students, and we would like to provide this opportunity for you to ask them questions that will help set you up for a successful student experience and future career. Check back soon for more details.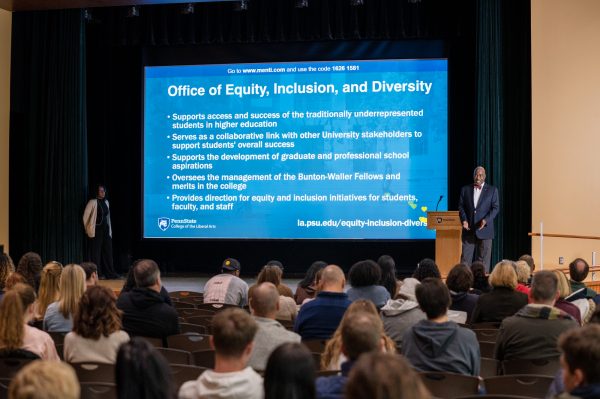 If you can't make it to campus, we encourage you to take a look around our Liberal Arts buildings and spaces at Penn State University Park.