An internship is an excellent way to gain practical experience as you think about what you want to do after graduation. Internships help you focus your interests on a future career path or, conversely, help you decide what NOT to pursue. If you are currently enrolled in a Liberal Arts major and you are in good academic standing (cumulative grade-point average of 2.0 or above), you can earn 1 or 3 credits while also completing an internship by enrolling in LA 495 Undergraduate Field Experience (aka the internship course).
Several departments in the College of the Liberal Arts offer a section of LA 495. Students interested in earning internship credit for a position closely related to their academic major should check their department website for information on departmental sections of LA 495 and their specific requirements.
A non-departmental section of LA 495 is available for Liberal Arts students at Penn State University Park or Penn State World Campus interested in earning credit for an internship that does not relate directly to their major, students who are exploring majors, and students who do not meet the requirements for their departmental internship course.
Students enrolled in LA 495 are evaluated on performance at the internship site as well as on academic assignments such as journal entries, blog posts, and mid-term and final reflective papers. Course assignments vary; complete course details can be found on the course syllabus, which will be provided by the course instructor via CANVAS.
I credit the College of the Liberal Arts for aiding me in my internship endeavors by empowering my education and bolstering professional development. The Career Enrichment Network has been especially helpful.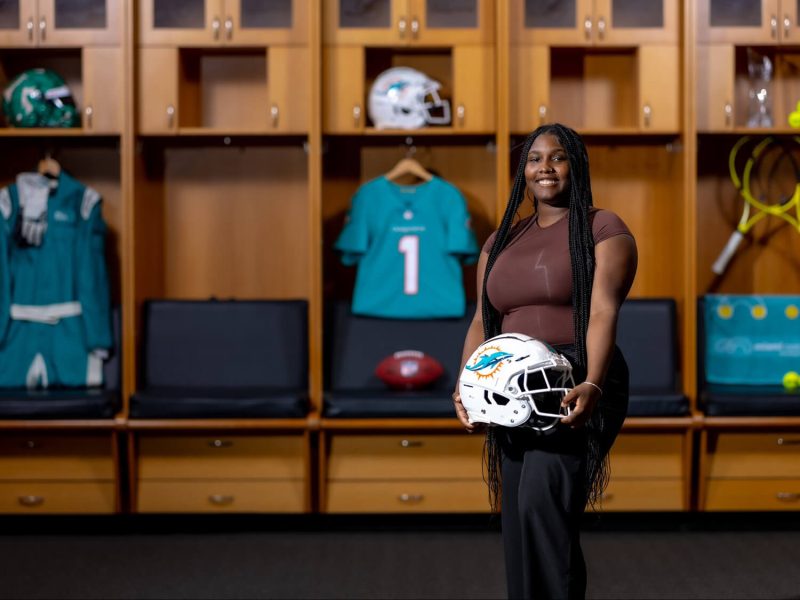 Azziyah interned with the Miami Dolphins at Hard Rock Stadium this past summer. Azziyah used her knowledge from her sociology and security and risk analysis courses to work with the other interns and assist the Dolphins' information technology department.
Campus Leader
Career Enrichment Network
Chinese
Global and International Studies
Internships
Paterno Fellows
Philosophy
Sustainability
|
|
Global and International Studies
Global and International Studies
Nora created a lasting change for sustainability at Penn State. She helped establish the University Park Undergraduate Association's Department of Sustainability and the University's Environmental Sustainability Fund to support on-campus sustainability efforts.
Chapel Interns
Enrichment Funding
Internship
Labor and Human Resources
Political Science
|
Labor and Human Resources
Labor and Human Resources
Dan, a York, Pennsylvania native, had the opportunity to blend his two majors through a summer internship at Southwest Airlines, thanks to funding he received through the Virginia Todd Chapel Executive Internship Program in the College of the Liberal Arts.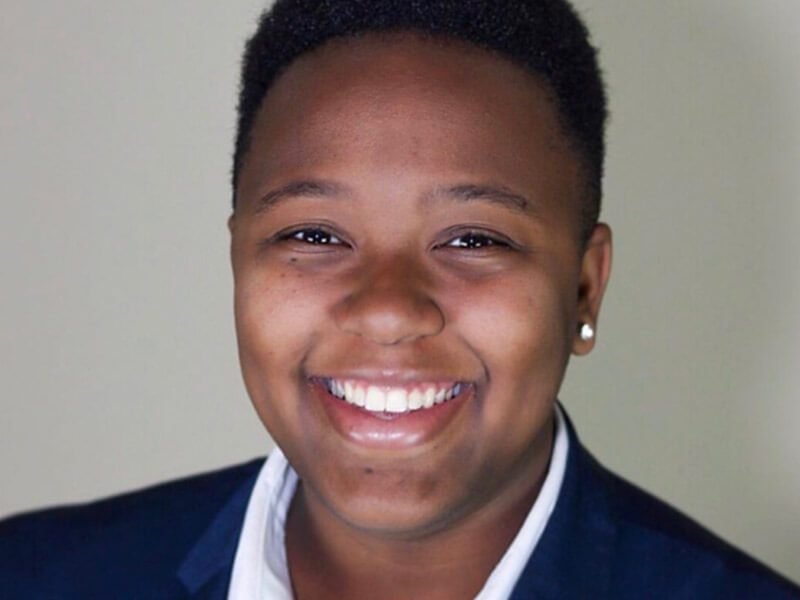 African Studies
Campus Leader
Economics
Internships
During her time at Penn State, Jasmine inspired activism and change around campus. Jasmine served as president of Queer and Trans People of Color in addition to interning for Penn State's Office of Undergraduate Admissions.
Chapel Interns
Economics
Internship
Sureaya interned with Adobe thanks to funding she received through the Virginia Todd Chapel Executive Internship Program. "The College of the Liberal Arts has always made sure that I have stayed on track for graduation, and the Chapel funding has allowed me to afford housing and transportation for the summer in New York City, which is notoriously expensive."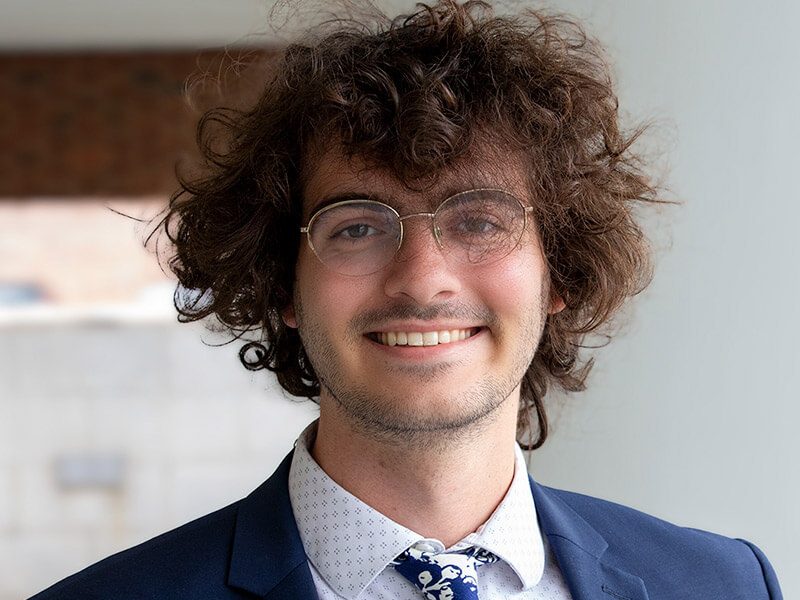 English
History
Internships
Paterno Fellows
Simon, a Paterno Fellow and Schreyer Scholar, was editor-in-chief of Kalliope, Penn State's undergraduate literary magazine. He also interned for the Hemingway Letters Project in the College of the Liberal Arts.
Request credit for your internship
Find opportunities through Nittany Lion Careers or through your own networking and job search efforts. The internship should be at least eight weeks long and a minimum commitment of 10 hours per week. Registration must be requested no later than the regular drop/add period during the fall and spring semesters; summer semester registration is more flexible, but you should request registration for your internship at least one to two weeks prior to your start date.
Consult with your academic adviser to be sure you understand how your LA 495 credits can be applied to meet specific degree requirements and to determine the number of credits you would like to earn for the course. For each credit earned, you must complete a minimum of forty-five hours at your internship. Students should also consider the cost of applying for academic credit. If you are registering for internship credit during the summer, you will be required to pay per credit. Penn State's student tuition calculator is a helpful resource to determine your tuition rate for a particular semester. 
Students are not permitted to enroll themselves in LA 495; all course registrations are processed through the Career Enrichment Network . To have your internship approved for academic credit, you must: 
complete and submit the Student Course Request Form
obtain an Internship Confirmation Letter from your internship employer, which should be sent directly to course instructor Peter Miraldi at pnm10@psu.edu. The letter must include:

a description of your duties
start and end dates
number of hours you will work each week
name, title, and complete contact information for your internship site supervisor
Please note your internship cannot be reviewed for approval if we do not have both the Student Course Request Form and your Internship Confirmation Letter. Any delays in receiving this information may mean you will not be able to register for the course. 
The course instructor will be in touch with you to let you know if your internship is approved for academic credit. If you have questions or would like to check on the status of your application, you may call the Career Enrichment Network at 814-865-1070. If your assignment is approved, the Career Enrichment Network staff will register you for the course for the number of credits approved. 
We hope you found your internship through Nittany Lion Careers. However, if you did not and have not accessed your account, please log in, upload a draft of your résumé, and record your internship in your account. 
Once you are registered for LA 495, it will appear in your Canvas account. There you can find the course syllabus and communicate with the course instructor. Remember that your course grade is based on both your work performance as evaluated by your site supervisor and by the quality of the written assignments for the course.  
Additional Considerations
Per University guidelines, students taking an internship for academic credit must be registered for the course during the semester in which the course requirements are completed, and the grade must be assigned at the end of that semester.
For purposes of verifying full-time enrollment only, students enrolled in LA 495 for even one credit are considered to be full-time students, which may be important for some students to continue loan payment deferment. Students will not be considered as full-time students for financial aid purposes (i.e., to receive aid) and should direct questions about how a reduced credit load will affect their financial aid package to the Office of Student Aid.