Each year on November 8, the Chaiken Center hosts the college's First-Generation Student Celebration as part of the national celebration by the same name. But our first-generation activities aren't limited to one day a year. The Chaiken Center hosts workshops, brings in first-generation alumni speakers, and organizes meet and greets for first-generation Liberal Arts students throughout the year. 
Roughly 25 percent of Penn State's undergraduate student population are the first in their families to graduate from college. Within the College of the Liberal Arts, the Chaiken Center works to provide support and resources for first-generation students.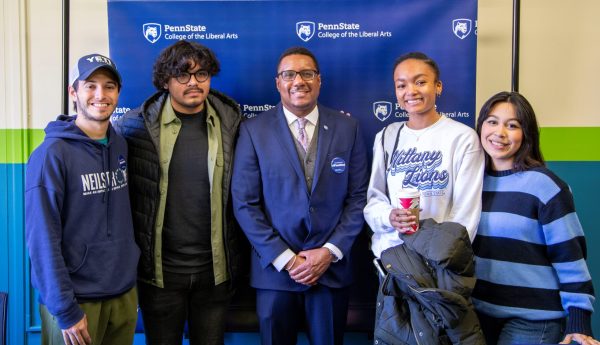 As a first-generation low income college student, for me it was all about diving into and exploring the unknown. Being the first to break barriers of this magnitude for my family, I decided to embrace the good, bad, and ugly of this journey! With time and a change of perspective, I have seen the privilege in this journey and been able to embrace my downfalls and celebrate my success from a much greater lens.
First-Generation Committee
In the fall of 2022, the Chaiken Center for Student Success formed a First-Gen Committee of students, faculty, and staff to provide greater support and community to the first-gen population in the College of the Liberal Arts. Thirty-two members are currently involved in the committee.
Our Mission
To engage and support Liberal Arts first-gen students by identifying their needs and informing our student success efforts. We are also building a sense of community and belonging around the identity of first-generation college students.
Interested in learning more or joining the committee? Email Patty Klug, director of the Chaiken Center, at pfk5256@psu.edu.