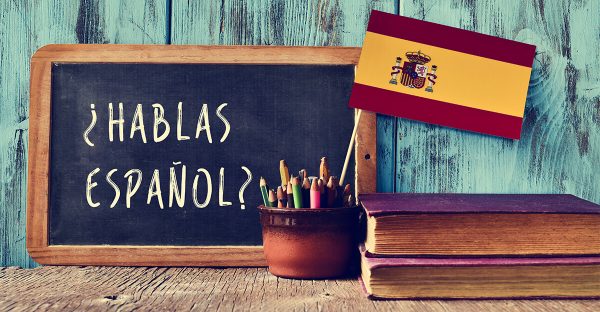 Spanish is the native language of nearly 500 million people, making it the second-most widely spoken language in the world. It is an official language in 21 countries, each with a rich history and culture that are reflected in the grammar, vocabulary and pronunciation of this one language in its many dialectal variations. It is one of the six official languages of the United Nations, and is the second most spoken language in the United States, which currently ranks as the third largest Spanish-speaking country in the world (after Mexico and Colombia).
Degree Types:
Bachelor of Arts
,
Bachelor of Science
,
Minor
2 BS options
Business
Applied Spanish
Business
International Politics
Global and International Studies
Languages
You might like this program if…
You are passionate about serving others at home and abroad.
You are fascinated by language, how it works, and how a language changes from one region to another.
You understand that proficiency in Spanish opens a lot of doors.
You want to share your passion for the Spanish language and culture with your students, in a career in education.
You love to travel.
You are a foodie, a film-buff, a word-gamer, or an adventurer.
Spanish for Social Services
Topics in Border Studies
Advanced Oral Expression and Communication
Translation
Spanish for Business and International Trade
Out-of-Classroom Experiences
Crate and Barrel
JPMorgan Chase & Co.
Deloitte
Microsoft
IES Internships
Shoptiques.com
Penn State College of Information Sciences and Technology
Post-Graduation Opportunities
Medical school
Law school
Graduate school to study human resources, speech language pathology, international affairs, communication sciences and disorders, counseling and human services, journalism, industrial and organizational psychology, aging and health, TESOL, paralegal studies, management and leadership, nursing program, Spanish literature, or speech pathology
Consulting
,
Cultural Leadership
,
Education
,
Human Resources
,
Logistics
,
Management
,
Research
,
Translation
Have questions about this program?
This program is housed in the Department of Spanish, Italian, and Portuguese
at
Penn State University Park
.