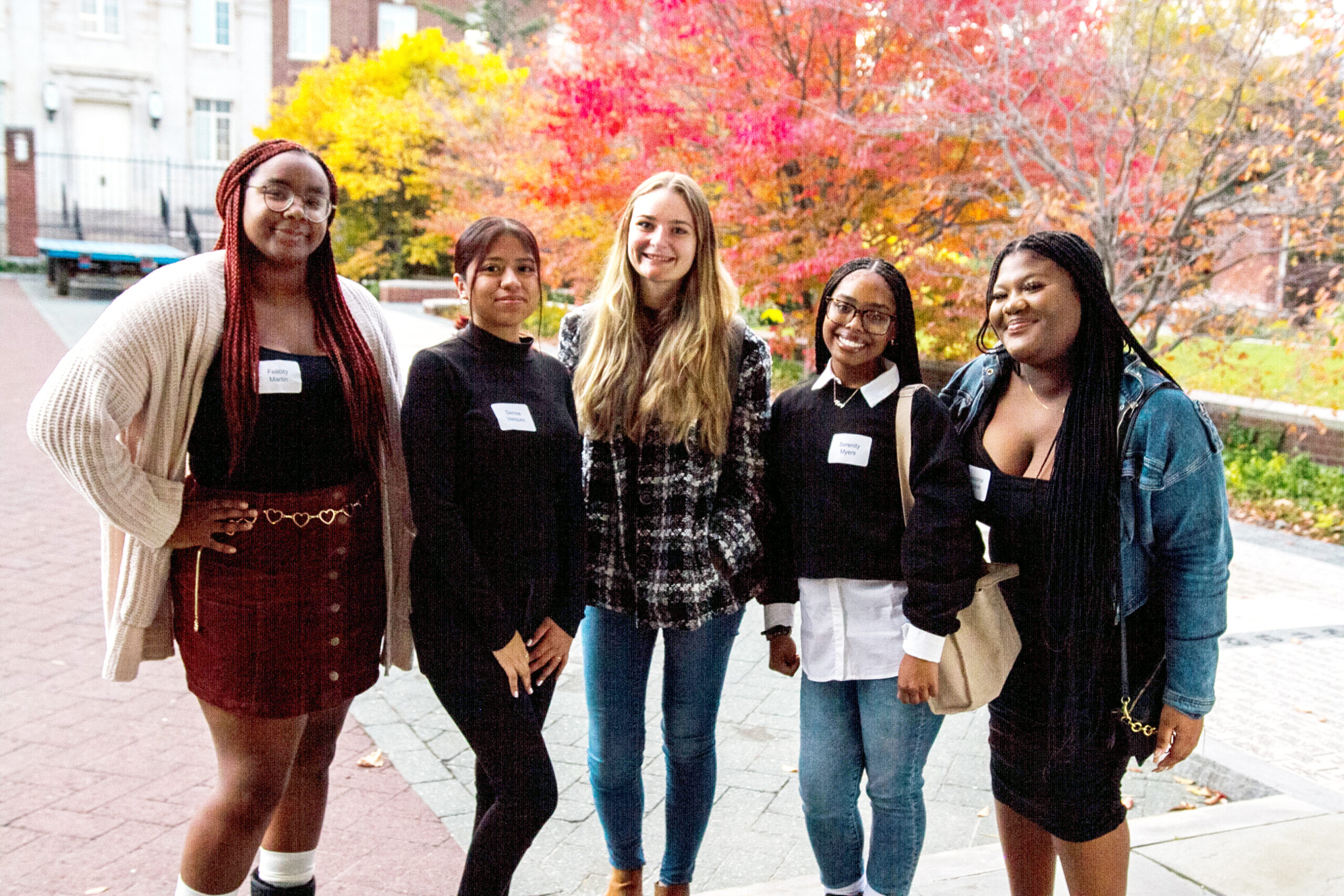 In 2008, Gene and Roz Chaiken established the Chaiken Scholars program. Every year, roughly 50 Liberal Arts students are selected as Chaiken Scholars based on their academic achievements in high school. Chaiken Scholars receive financial support and access to special resources and programming, including a mentor, workshops, and get-togethers with the Chaiken Scholar community. Chaiken Scholars also have the opportunity to participate in the First-Year Chaiken Scholar Learning Community course. 
non-white underrepresented students
first-generation students 
We provide students with financial scholarships and academic support and guidance, as well as access and funding for engaging out-of-the classroom experiences to prepare for post-graduate success. The program also strives to provide a sense of belonging by providing a built-in community to grow with and rely on for helping push through challenges that are essential to college success.
Being a Chaiken Scholar has welcomed me to an environment that equips me with resources that I never knew existed, nor knew I would have because I am a low-income and first-generation college student.

Cohort learning community
First-year seminar
Academic recovery and retention support mentoring (when students do not reach a cumulative 3.0 grade-point average)
Funding to support out-of-classroom experiences—internships, education abroad, and undergraduate research—as well as graduate school test preparation and application related fees
Community and social events with the Chaiken Center director and peer success coaches
Career and professional development workshops
Financial literacy workshops
Academic support workshops
Cohort Learning Community
Events specifically designed for scholars
Information on resources and opportunities relevant to cohort
Connection to a mentor
Connection to the Chaiken Center director
Invitation to participate in activities that enrich academic experiences and encourage personal and professional development
Connection to alumni
Chaiken Scholar
Psychology
Women's Studies
|
|
Child Maltreatment and Advocacy Studies minor
Child Maltreatment and Advocacy Studies minor
Nia, a Chaiken Scholar and Schreyer Scholar, is a mental health and wellness coordinator for the University Park Undergraduate Association and president of Hope Here Hope Now, a human trafficking awareness organization at Penn State.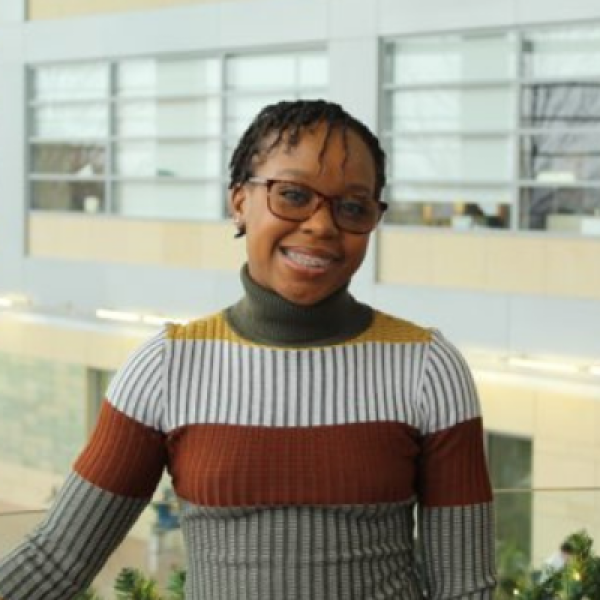 Chaiken Scholar
Chapel Interns
Labor and Human Resources
Labor and Human Resources
Tia is a Chaiken Scholar and a peer success coach in the Chaiken Center for Student Success. She completed a human resources benefits internship with Howmet Aerospace through the Chapel Executive Internship Program.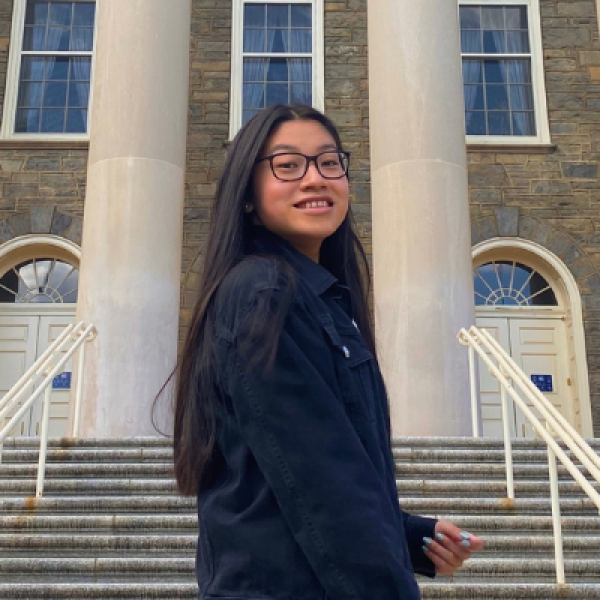 Anthropology
Chaiken Scholar
Geosciences
"I do not think I would have gotten through or finished at Penn State without being a part of the Chaiken or McNair scholar programs." Jordan co-founded the Black Science Coalition and Institute and co-hosts the B-Scientists podcast. He is also a doctoral candidate at Baylor University.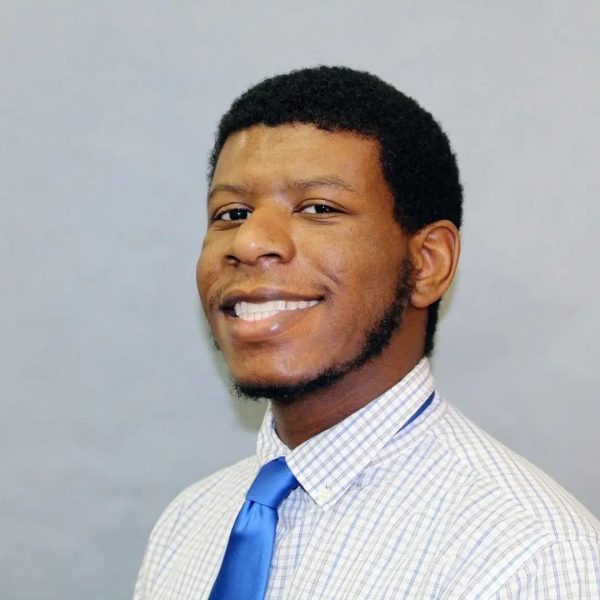 Chaiken Scholar
Labor and Human Resources
Psychology
|
Child Maltreatment and Advocacy Studies minor
|
Human Development and Family Studies minor
|
Labor and Human Resources minor
Child Maltreatment and Advocacy Studies minor
Human Development and Family Studies minor
Labor and Human Resources minor
Tommy, a Paterno Fellow, Chaiken Scholar, and Schreyer Scholar, is an undergraduate researcher with the Development, Risk, and Resilience Lab, president of The Singing Lions, and involved with the Centre County Youth Service Bureau and Centre Safe.
Who are Gene and Roz Chaiken?
Through the philanthropic leadership of Gene and Roz Chaiken, who are cumulatively the most generous donors in the history of the College of the Liberal Arts, hundreds of undergraduates have been able to afford a Penn State education, and the college's academic programs have been permanently enhanced.
A 1962 Business Administration graduate, Gene is chairman of the board for Almo Corporation, and Roz is executive vice president of the family business. Gene has served in many volunteer roles with his alma mater, and the Chaikens have been making philanthropic gifts to the University for decades. They chose the Liberal Arts as their initial philanthropic focus to help establish and sustain the Jewish Studies program, and their desire to ease the financial burden on students led them to establish the Gene and Roz Chaiken Trustee Scholarship in 2008, followed in 2013 by the Chaiken Family Trustee Scholarship.
To date, these endowments have resulted in more than 1,000 scholarships—amounting to nearly $6.2 million in student support. In 2019, the Chaikens cemented their position as the University's largest Trustee Scholarship donors with substantial gifts to enhance their existing endowments. In 2021, the Chaikens established the Roz and Gene Chaiken Center for Student Success. That year, the couple was recognized as Penn State's Philanthropists of the Year. In December 2021, the Chaikens announced their largest gift to date, a single commitment that dramatically increased the Chaiken Family Trustee Scholarship endowment and covered the balance of their pledges for other student-related funds including the Chaiken Center for Student Success endowment and the Chaiken Centennial Graduate Endowment. As a result of their gift, the Penn State Board of Trustees agreed to name the college's currently under construction building the Susan Welch Liberal Arts Building. 
Gene has been honored as a Penn State Distinguished Alumnus and Alumni Fellow, and in 2013, the college created and presented Roz and Gene with the inaugural Chaiken Leadership Award, which annually recognizes an individual or couple for outstanding generosity. The Chaikens' genuine warmth and affection for the recipients of their support, as well as their extraordinary philanthropy, will have lasting impact in the College of the Liberal Arts and throughout the Penn State community.