CAMS 15 is a 3-credit general education course that explores seven ancient architectural and artistic human achievements—the Great Pyramid in Egypt, the Hanging Gardens of Babylon, the Temple of Artemis at Ephesus, the Statue of Zeus at Olympia, the Mausoleum of Halikarnassos, the Colossus of Rhodes and the Lighthouse of Alexandria—that entered classical literature as the most remarkable constructions of antiquity. The course examines these wonders in their ancient context and reception in later history as symbols of magnificence and competition. Students will also compare other "seven wonders of the world" lists and consider what constitutes a "wonder of the world".
CAMS 15 includes a mandatory embedded spring break education abroad component in Greece. The focus of the trip to Greece will be one of the Seven Wonders of the World: Olympia (home of the Statue of Zeus and the Olympics). Visits to additional classical and Hellenistic period sites include the Acropolis, Acropolis Museum, Delphi, Delphi Archaeological Museum, Patras, Brauron/Vravrona, Sounion, and Thorikos. Participation in the study tour is a required and integral part of CAMS 15.
Program Dates: March 1–10, 2024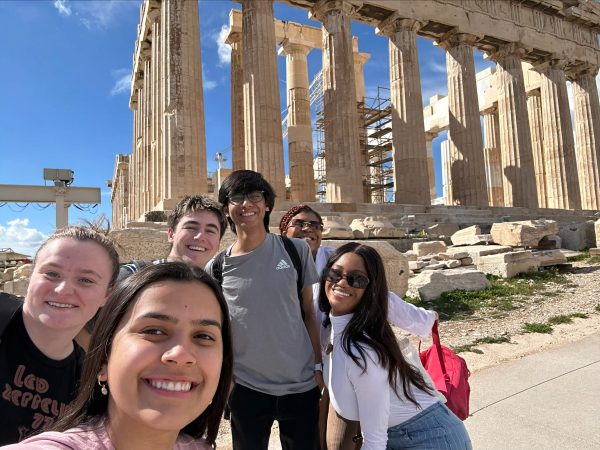 Embedded programs help students to gain key skills that employers are most looking for in college graduates, according to the National Association of Colleges and Employers (NACE). Below are 1–2 major competencies students can start to develop by participating in this program.
Want to hear more? Meet with a Liberal Arts career coach in the Career Enrichment Network to discuss your experience and identify even more ways that this program can enhance your personal and professional development!