KOR 497 is a 3-credit, innovative hybrid language-culture content course. It combines rich and active language learning experiences, such as videos, K-dramas/films, song lyrics, and augmented reality/virtual reality, with readings in English and Korean, in order to elucidate the intricate and fascinating connections between the Korean language and elements of Korean society, culture, and ideology.
The course is also connected to KOR 499, an optional 1-credit embedded mini education abroad experience in Seoul, South Korea, during spring break. The itinerary provides students rich and varied communicative and cultural interactions. It will involve visiting historic neighborhoods, interacting with senior citizens and students alike, and diving into topics and activities related to industries like education, the army, and media and entertainment. Enrollment in KOR 499 is restricted to students in KOR 497.
Program Dates: March 3–10, 2024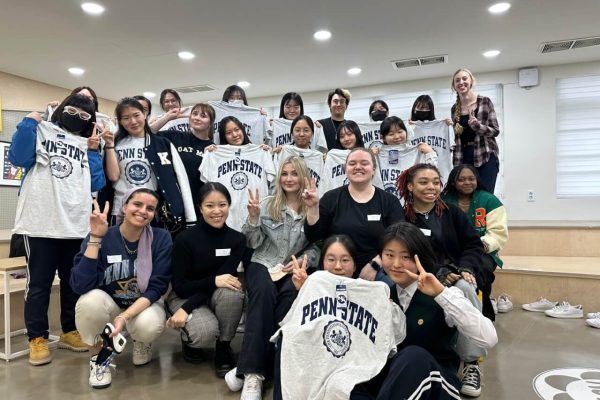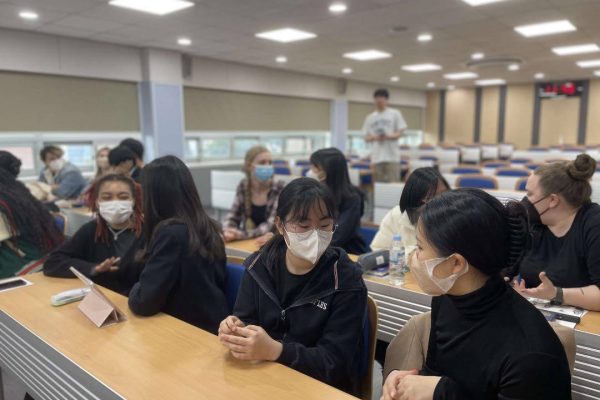 Prerequisite: KOR 110
Students must be enrolled in KOR 497 for the spring 2024 semester to be eligible to participate in the 1-credit embedded course, KOR 499.
This additional credit may or may not add to a student's cost of tuition depending on their part-time vs. full-time student status. Please visit the Penn State tuition website for additional information about tuition costs. Tuition costs are NOT included in the embedded program fee.
Students should also review their academic term plans to determine any financial implications, especially if you plan to take over the maximum 19 credits in a semester. Students can anticipate actual charges using the University's updated Tuition Calculator.
Program Fee: $1,500 maximum*
Airfare: $1,300. Please confirm expectations for booking flights and exact arrival and departure times/locations with your faculty leader.
In-Country Costs: Please consult with your faculty leader about the amount of money to bring to cover the costs of meals and any additional spending money.
*This program has received a grant from the U.S. Department of Education, Undergraduate International Studies and Foreign Languages. Additional scholarships will be available for this program due to this grant.
NOTE: The embedded program fee will be billed to participants' Penn State Office of the Bursar accounts in January, and payment will be due Monday, January 22, 2024.

The embedded program fee includes: hotel accommodations; transportation to/from Seoul airport; transportation and fees for program activities; emergency support
The embedded program fee does NOT include: airfare; course tuition; transportation to/from domestic airport; meals (unless noted); spending money; and visa (if applicable)
Embedded programs help students to gain key skills that employers are most looking for in college graduates, according to the National Association of Colleges and Employers (NACE). Below are 1–2 major competencies students can start to develop by participating in this program.
Want to hear more? Meet with a Liberal Arts career coach in the Career Enrichment Network to discuss your experience and identify even more ways that this program can enhance your personal and professional development!