The goal of the graduate career diversity initiative is to provide resources and education to graduate students in the College of the Liberal Arts about non-academic career opportunities, how to prepare for them, and factors to consider when looking for non-academic jobs. Graduate education can prepare you for many different career paths—research, teaching, government, nonprofit, or private-sector.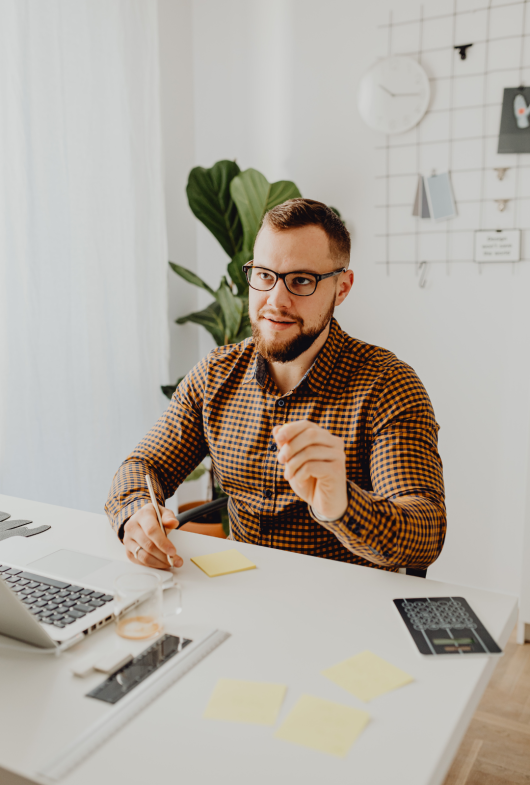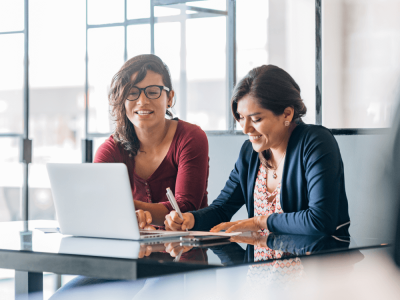 Career Exploration and Planning
Graduate alumni from the College of the Liberal Arts pursue a variety of careers. In order to pursue such diverse paths, you can start by exploring your interests, skills you developed through graduate school, values you hope to fulfill through your career, and how these fit in with different career paths.
Getting Started with Career Exploration
In order to get started and determine a career to pursue, reflect on your interests, values, and skills. Reflecting on this will allow you to better determine the career path that is best suited for you. It will also be beneficial as you write résumés, C.V.s, or cover letters and as you prepare for interviews. Below are short descriptions of interests, values, and skills. You can complete a self-assessment on ImaginePhD. 
Interests can be determined based on your preferences in terms of activities and work environments. They are the aspects of activities or environments that keep you engaged and motivate you to pursue other similar opportunities. For example, if you like engaging in activities that help other people, you can consider the social nature of work as an important criterion when searching for a job. For more information, read Surela Chakraborty's article on choosing careers and interests or O*NET's definition of interests. 
Skills are capacities that can be developed, and they facilitate learning and quicker acquisition of knowledge. For more information, read O*NET's definition of skills. 
General Resources for Career Exploration
Below are available resources that may help you determine your skills and interests, where they may be well suited, and how you can start planning and exploring career options. These resources below are not exhaustive, and you can easily find additional resources. These are meant as examples to guide the career exploration process.  
The MIND Program from University of California San Francisco has put together resources on how graduate students can get started with career exploration. They provide short videos for those interested in quickly getting a sense of the steps you could take to get started in this process. There are also videos of alumni sharing their experiences with pursuing alternative careers. 
A very useful resource is also the Career Exploration Road Map. This road map provides a step–by–step guide to beginning this process. You can also find a worksheet that you can do individually or with a partner to gain the most value from this road map. 
ImaginePhD is a free resource available for all but geared towards social sciences and humanities graduate students. By creating a free account, you can take an interests, skills, and values assessment. This is a self-report assessment that will help you better streamline what you are looking for in a career. The results of the assessments provide information on fit and experience requirements for different job families. Resources available to students are then categorized according to these job families to make it easier to find and use the resources. 
O*NET provides comprehensive information on a variety of occupations across all disciplines. It provides resources on identifying occupations that are related to each other, and it also provides users with the ability to search for occupations based on their interests, values, skills, or other characteristics. Alternatively, users can search for various details of occupations based on values, skills, or interests. Lastly, it also connects users to other online resources on careers. 
The Council of Graduate Schools provides a collection of resources for the humanities that fall under the following categories:
Career Advice for Ph.D.'s
Career Exploration
Career Paths Data Collection
Intellectual Leadership and Resources for Graduate Programs
Scholarship on Career Paths
Stories of Ph.D. Career Paths
View the Rethinking Humanities PhD Resources 
Although this website is largely focused on careers within the academy, several articles focus on alt-ac and career diversity.
Their homepage provides useful links to resources, articles, and videos on stories from the field, resumes, internships, interviewing, and more.
This page contains over fifty interviews with Ph.D. graduates working in alt-ac jobs. These interviews come from Ph.D.s in humanities and science fields and are a great place to start learning about career possibilities from tangible stories.
So What Are You Going to Do with That?

by Susan Basalla and Maggie Debelius

 

Navigating the Path to Industry: A Hiring Manager's Advice for Academics Looking for a Job in Industry

by M. R. Nelson

 

Next Gen Ph.D.: A Guide to Career Paths

by Melanie V. Sinche

 

 

What Color is Your Parachute? 2015: A Practical Manual for Job-Hunters and Career-Changers. Revised, updated edition

by Richard Nelson Bolles

 

The Humanities and Public Life

by Peter Brooks and Hilary Jewett

 

The Professor is In: The Essential Guide to Turning Your Ph.D. into a Job

by Karen Kelsky

 

The Unruly Ph.D.: Doubts, Detours, Departures, and Other Success Stories

by Rebecca Peabody

 
Essays from people formerly in academia that tell of why they left academia, even after being quite successful and sometimes gaining tenure. 
Area-specific Resources by Professional Organizations
Below are examples to provide a sense of where you can seek out information on career exploration. Refer to websites of your area-specific professional organizations to see if any information is available. 
On-Campus Career Guidance
Although at this time there is no office specifically focused on career services for graduate students, the Liberal Arts Career Enrichment Network is a good avenue to gain some guidance. This office primarily works with undergraduate students; however, they are happy to meet with graduate students and offer their guidance to the fullest extent possible. 
The following resources are also available: 
Penn State Career Services

offers free career counseling, including tips on transforming a C.V. into a résumé and much more.

 

The Graduate Internship Program matches Liberal Arts students with University internships thereby expanding your experience in different kinds of work.

 

Penn State periodically offers a

Career Exploration Workshop

with several panels and networking opportunities.

 

The

Humanities Institute

at Penn State sponsors fellows to attend

Humanities Without Walls

.  Located in Chicago, this is three-week summer workshop is for graduate students interested in jobs outside of academia.

 
Applying for jobs can sometimes feel like a full-time job of its own. It takes a lot of time to build your professional network, search for open positions, and craft unique applications. However, these steps are critical for finding a job that matches your goals and interests. This page will review each step in the job application process and how the College of the Liberal Arts can assist in your job search. 
Make sure to use a variety of strategies to search for open positions because it will enable you to have a wider range of options from which to choose. This could also give you a competitive advantage in comparison to other applicants on the job market. Below are some commonly used strategies that will help you get started with finding positions. 
Websites such as Indeed, Monster, and LinkedIn provide easy access to thousands of available jobs. Nittany Lion Careers is also a good place to start your job search as a Penn State student. New positions are posted daily, and you can set up notifications based on your career interests. Any employer posting on Nittany Lion Careers is specifically interested in hiring Penn State students, and it's a great way to leverage the power of Penn State's alumni network.  
Speaking of networks, professional networking can also be an effective strategy for finding a job. Start by reaching out to contacts you've made through internships and student activities, and ask them about any open positions in their companies or contacts they can introduce you to in your desired field. You can also reach out to family, friends, and anyone you can think of who might be able to help you find your ideal job.   
Career fairs at Penn State are another great way to learn about different companies and the types of jobs available.  
Companies often try to select interns with the goal of eventually hiring them as full-time employees because they have a preview of your performance on the job. It will also give you an opportunity to become familiar with the type of work you would do and the company or work group culture. Look for an internship in an area of interest towards the end of your graduate school career as this could potentially turn into a full-time position upon graduation. 
A cover letter allows you to show your enthusiasm for the position and highlight some qualities that may not be clear from your résumé. Show your individuality, and make a good first impression on the recruiters who are looking through dozens, if not hundreds, of applications for any given position. 
Although there is no specific format that you must follow for a cover letter, it is best to keep this letter to a single page. Below is a general structure that most people use. 
Memorable Introduction
You can start your cover letter by addressing it directly to the hiring manager by name if you know who that is, or simply "Dear Hiring Manager." In the first paragraph, you can start with an opening statement that captures who you are and why you see yourself as the ideal candidate for the job. You can also highlight aspects of the company that drew you to it to highlight your fit with the company culture.   
Body Paragraphs
In the main body of the letter, you can draw attention to key experiences or skills relevant to the job. Make sure to research the job and the company to ensure that you are highlighting aspects they consider vital for the position. Make sure you do not simply restate your résumé or C.V. This is an opportunity for you to give employers a glimpse of who you are as a person in addition to all of your experiences. 
Conclusion Paragraph
Conclude your cover letter by indicating your enthusiasm for the position and also offering them the opportunity to gain additional information if they need. Be sure to thank them for considering your candidacy.   
Refer to the following links for more information on cover letters and to find sample cover letters. These are just a few examples. You can search online for additional information as well. 
CVs, Résumés, and Hybrids
No matter whether you are developing your C.V., hybrid C.V./ résumé, or résumé, remember to tailor it to the job you are applying for so that the most relevant experiences are highlighted. You may also include an objective or summary section at the top of the document. 
A curriculum vitae—or C.V.—offers a summary of your experience and skills. It is more extensive than a résumé and includes information about your education, research experience, teaching experience, grants and other research awards, publications and presentations, and other achievements. It can be as long as needed to convey the necessary information. 
A C.V. often speaks more to an academic audience, so faculty jobs require them. It is also often used when applying to jobs outside the United States. If you are applying for jobs outside the country, make sure to first research best practices for the specific region. Determine if you need a résumé or a C.V. Also determine what the norms are in terms of information to include. For more information on C.V.s for international jobs, see advice by All About Careers or The Balance. 
Hybrid C.V.s or résumés are a mix between a complete C.V. and a résumé. They are often useful when applying to positions that value academic background, are research–oriented non–academic positions, or are located at a community college. In terms of length, they tends to be a bit longer than a résumé, but you should try to limit it to the most relevant experiences. 
Résumés also offer a summary of your education, work experience, skills, and accomplishments. They must be tailored to every job you are applying for and can highlight the relevant skills and experiences that make you an ideal candidate. A summary statement can be particularly helpful to highlight the key factors that make you suitable for the position. 
According to Harvard Business Review, employers spend approximately six seconds reviewing a résumé. Therefore, it is important to make the summary or objective statement memorable to capture their attention to continue reading it. In terms of length, limit your résumé to one or maximum two pages. 
Penn State Career Services offers free career counseling. They can provide tips on transforming a CV into a résumé and much more. The Penn State Career Resource Center has résumé examples and templates on their website. You can also refer to résumé samples on the career development website of the University of Illinois to see examples that are geared towards graduate students. 
As you are trying to decide on the best format for your résumé or hybrid résumé/C.V., think about which format best highlights your skills and accomplishments relevant to the position. It is very important to thoroughly understand the position you are applying for as this could give you clues regarding the best formatting method. For example, if the position you are applying for requires strong research and statistical background, you may want to ensure that early sections in your résumé primarily highlight your experience with research and statistics. This could be applied experiences in internships or your experience developed during research projects, your thesis, or dissertation during your graduate program. 
It is very important to pay attention to spelling, grammar, and formatting inconsistencies. You can refer to Penn State Career Resource Center's information on formatting a résumé for key considerations. They have also provided information on typical sections to include in a résumé. Although this information is geared towards undergraduate students at Penn State, it is still relevant to graduate students. 
Interviews play a critical role in the job application process, providing hiring managers and organizations with the opportunity to:   
Interact with the candidate in person 

 

Assess key skills and competencies that go beyond the requisite technical skills and background needed for the job 

 

Assess fit of candidate for their team and organizational culture 

 

Cross-reference information obtained from the candidate's application records, résumé, cover letter, etc.

 
Salary negotiation is a key step in the hiring process that many post-graduate students do not take. While asking for more money may feel awkward, negotiating a job offer can lead not only to a higher salary, but better benefits or job flexibility.