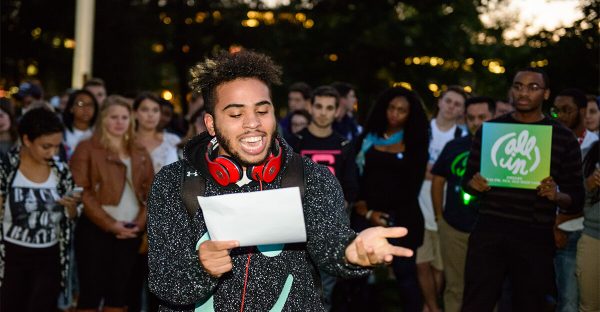 Diversity Studies is an interdisciplinary academic field that is interested in examining social differences defined by culturally constructed categories of race, class, gender, religion, ethnicity, age, diversity, and other markers of identity. Diversity Studies, however, tends to focus on our own lived experiences, and how our perception of these markers influences personal and cultural interactions – especially our own! It investigates systems of power that organize our schools, workplaces, healthcare systems, criminal justice system, and media, many of them invisible to us. Around the globe those systems of power are organized very differently, sometimes in fundamental ways. Diversity Studies approaches differences intersectionally to expose, critique, and confront historical and contemporary sources of social and cultural conflict. This does not mean "looking past" differences; rather, looking straight at them to find the common ground and empathy that can make us better citizens.
Degree Types:
Certificate
You might like this program if…
You want to translate your curiosities, experiences, passions and interests into actionable and meaningful work.
You seek out inclusive environments, with persons of different backgrounds, cultures, and races to understand their points of view.
You are passionate about gender equity, human rights, and social justice.
You want to explore how gender and sexuality play a role in culture, the arts, literature, health, politics, the sciences, law, and education.
You see yourself as a change agent in this world!
Living in a Diverse World
Introduction to Women's and Gender Studies
Sex, Gender, and the Body
Introduction to LGBTQ Studies
Racial and Ethnic Inequality in America
Have questions about this program?
This program is housed in the
at
Penn State University Park
and
Penn State World Campus
.