Stay engaged with your alma mater
There are so many ways to connect with fellow alumni and to make a difference for current students. Join the Liberal Arts Alumni Mentor Program, submit an alumni profile, or simply read the Liberal Arts News to keep up with what's happening in your home college.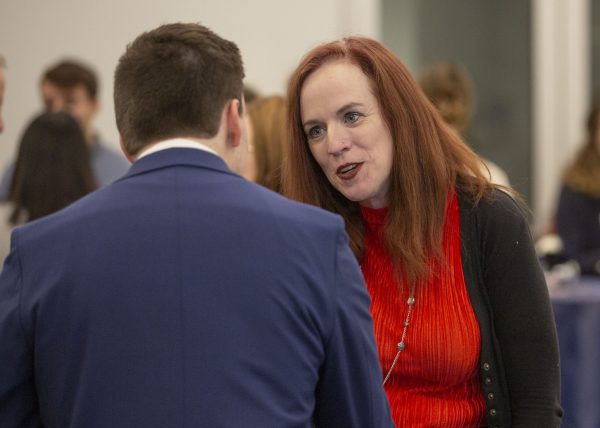 Liberal Arts student can benefit greatly from the experience and wisdom you have gained throughout your career. Consider being part of the Liberal Arts Alumni Mentor Program to help today's students become tomorrow's success stories.  
Current students, your fellow alumni, and others in the college would love to know about you and what you have been up to since graduating from Penn State. 
Keep up to date by reading about our students, faculty, staff, and alumni. Research stories. Stories about philanthropic gifts from alumni. Student spotlights. New programs. So much is happening in the College of the Liberal Arts! 
Join the Penn State Liberal Arts Alumni Groups
You can also read and watch our stories on social media: