What is the Schwartz Scholars Program?
The Rhea S. Schwartz Scholars Program provides financial support to undergraduate students in the College of the Liberal Arts pursuing education abroad or internships connected to Jewish studies, Israel, or the Jewish community.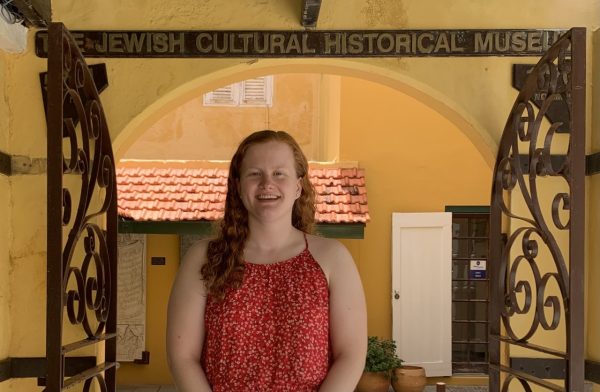 How do I know if I am eligible to apply?
To be eligible for the Schwartz Scholars Program, you must meet the following criteria.
Have at least one major declared in the College of the Liberal Arts
Participate in a confirmed out-of-classroom experience. This can include any of the following:

Education abroad (traditional study abroad, faculty-led trips, and international internships) in the State of Israel or other location that are in some way connected to the Jewish faith and community
Domestic internships that are in some way connected to the Jewish faith and community. Internship experiences can include programs with a religious or cultural Jewish community organization (e.g., YIVO, Workers Circle, Jewish museums, Yiddish Book Center, etc.).

Complete the TSN approval process for international travel outside of Penn State Education Abroad programs (if necessary). Details about the TSN approval process are available below.
Students majoring in Jewish Studies are encouraged to apply.
Applications should be submitted during the timeframe listed below for the semester your program takes place.
Fall Semester Experiences: August–November
Spring Semester Experiences: November–February
Summer Semester Experiences: March–June (Note: The final summer deadline is June 1. Applications will not be accepted after June 1 for the summer semester.)
All applications will be considered on a funds-available basis.
In the online application system, applicants must check the box indicating that they are applying for the Schwartz Scholars Program. Applicants will be asked to provide basic details about the experience and provide short answers to questions like "What do you hope to gain from this experience?"
Applicants are required to provide a detailed list of expenses for which funding is being requested. 
Provide a copy of your acceptance/offer letter for your program, in addition to an updated version of your résumé. 
Students planning University-affiliated international travel that is not part of a Penn State Education Abroad program must complete Penn State's international travel requirements for non-credit travel before your application will be considered for funding. Please note that meeting the University's international travel requirements is mandatory to receive funding. Proof of completion should ideally be submitted with your application. Visit the Penn State Travel Safety Network (TSN) website to get started, and read the FAQs section of our enrichment funding webpage for more details on this process. 
Students selected as recipients of the Schwartz Scholars Program will receive their award in their Penn State student Bursar account the semester during which their experience takes place. Students taking a Leave of Absence in the semester of their out-of-classroom experience are not eligible for funding. Read the FAQs section of our enrichment funding webpage for more information about the disbursement of enrichment funds. 
The Rhea S. Schwartz Scholars Program in the College of the Liberal Arts was endowed by Rhea Schwartz, a 1971 Penn State alumna, and her husband, Paul Wolff.  
After graduating from Penn State with a degree in French and Francophone Studies as well as a teaching degree, Rhea earned her law degree from Georgetown University Law Center. She retired following a distinguished career that included stints with a law firm, the United States Department of Education, the Federal Deposit Insurance Corporation, and the Center for Israeli Studies at American University. Paul retired after decades as a civil and criminal litigation attorney with Williams and Connolly, a Washington, D.C.-based law firm. He earned his juris doctorate at Harvard University after completing his undergraduate studies at the University of Wisconsin. 
The couple also established the Schwartz Fellows Program in the College of the Liberal Arts to provide a year's worth of funding to cover expenses for a graduating student who plans to engage in a yearlong, service-related, post-baccalaureate activity related to social change, the environment, disaster relief, youth development, or other causes. 
Meet the Schwartz Scholars
Casey Sennett was selected as a Schwartz Scholar in 2021. She completed a summer internship with the Jewish Cultural Historical Museum in Willemstad, Curaçao.
Casey is a fifth-year integrated undergraduate-graduate (IUG) student. She will graduate in the spring of 2023 with a master of arts degree in Anthropology and bachelor of arts degrees in Anthropology, History, Jewish Studies, and Middle Eastern Studies. She also has minors in Classics and Ancient Mediterranean Studies and Global and International Studies and certificates in Museum Studies and Holocaust and Genocide Studies.
"I'm really just grateful for everything that the College of the Liberal Arts has provided for me," said Casey, a Paterno Fellow and Schreyer Scholar. "I think it provides students with so many amazing career and professional development opportunities that I don't think I could get anywhere else."
The experience inspired Casey to teach a course about Jewish life in rural America during the spring 2023 semester as part of her thesis and the Students Teaching Students program at Penn State.